SMM
of modern times
The vast majority of consumers are more likely to trust personal recommendations, rather than traditional advertising, that's why today 9 / 10 brands are switching their advertising spend to influencers.
According to figures published by The Economist, YouTube is the golden egg for celebs and influencers lucky enough to have large number of followers. YouTube stars with more than 7 million followers can expect to earn $300,000 per post. Snapchat and Instagram influencers with the same number of followers can rake in $150,000 for commercial endorsements. Douyin (Chinese TikTok) stars can command around $ 65,000- $ 98,000 per sponsored video
The impact of such significant pay-outs certainly makes it money well spent if a campaign hits the bullseye. Good example: when Chiara Ferragni posted the photo with Jacquemus micro-bag, the absolutely non-functional, but cute Mini Chiquita model, measuring 8.5 / 5 cm and costing about € 400, was sold out in a few days in the brand's online store.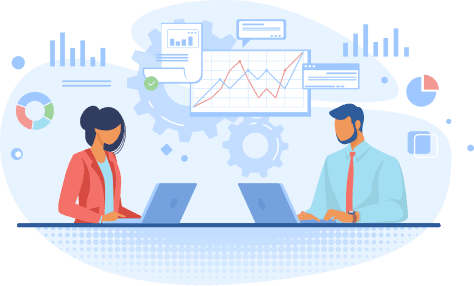 Three and a half
degrees of separation
How connected is the world? There is a sociological theory that everyone on the planet is connected to everyone else by six other people. Over the past years, the six degrees of separation theory has been repeatedly rethought, now taking into account the influence of the Internet and social networks.
According to a recent Facebook study, each person in the world (at least among the 1.59 billion people active on Facebook) is connected to every other person by an average of three and a half other people.
No matter what you sell and who you sell it to, your potential customers and target audience are closer than you may think. Using social media as a marketing tool will definitely help you grow your brand.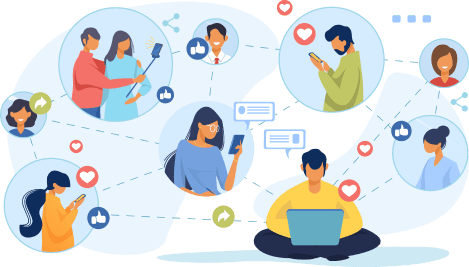 HOW INSTAGRAM INFLUENCERS
TURN FOLLOWERS INTO MONEY
Merzkiy Kokoby (@koko_by)
Telegram channel of Pavel Kramar
Food hunter from Belarus - More than 100K Telegram followers - Cost per post: around $350.
Stalingulag (@stalin_gulag)
Russian political telegram channel of Alexander Gorbunov
more than 350K Telegram followers - Cost per post: $4000
Kritika Khurana (@thatbohogirl)
Beauty blogger from India
1.1m Instagram followers - Cost per post: $3,000
Camila Coelho (@camilacoelho)
Fashion blogger from Brazil
8.8m Instagram followers - Cost per post: $26,100
Marcella Febrianne (@cindercella)
Model from Indonesia
923k Instagram followers - Cost per post: $1,800
Guan Hong (@kuanhung)
Model from China
2.1m Instagram followers - Cost per post: $9,100
Johannes Huebl (@johanneshuebl)
Photographer, model and designer from Germany
1m Instagram followers - Cost per post: $4000
Ricci James Guarnaccio (@RicciGuarnaccio)
Television presenter in the UK and Australia
658.5K Twitter followers - Price per post: $250
Adam Hicks (@adamhicks702)
American actor, singer and songwriter
568.2K Twitter followers - Price per post : $875
Reuben Abati (@abati1990)
Journalist and writer from Nigeria, Africa
692.7K Twitter followers - Price per post: $250
Abril Cols (@cols.abril3)
Spanish model and blogger
more than 2.9m TikTok followers - Cost per ad: €3000 - 6000.
Eda Aslankoç (@edaslankoc)
Model and one of the most popular TikTok stars in Turkey
2m followers, cost per ad: from €1500.
Andrey Shirgin (@HiBestMan)
Blogger
shoots DIY videos, from Novosibirsk, Russia. Has more than 15m YouTube followers - Cost per ad: $3500-4000.
Paula Gonu
European singer and blogger
1.6m YouTube followers - Сost per ad: from €3000 .
Andrey Frolchenkov (@frolchenkov)
Blogger and SMM-specialist from Russia
Мore than 16K Facebook followers - Cost per ad: $400.
LIKES
XXI CENTURIES' GOLD RUSH
The struggle for fame on social networks takes various forms: posing on tall buildings or high cliffs; reckless activity on, in, near, or under trains, cars, or motorcycles; interaction with wild animals; extreme eating and more.

YouTube, Instagram and some other social networks have witnessed wave after wave of dangerous "challenges", including the "Fire Challenge", the "Tide Pod Challenge," the «Coronavirus challenge», as a result of which many people were poisoned or injured.
Wikipedia actually keeps a list of people killed or nearly killed while trying to take selfies. The highest rate of injuries and deaths "for selfies" is in India. For example, in 2017 in Chennai city 48 people were injured when standing too close to a burning bakery to take selfies. They repeatedly ignored warnings advising them to move away from the blaze.
Most often, when taking a selfie, people die from falling from a height or from drowning, but there are also cases that cannot be classified: in the Urals, Russia, two young men died after they pulled the pin from a live hand grenade to take a selfie. The phone with the picture remained as evidence of the circumstance of their deaths.